Key Account Manager, Sternhammar, Örebro
Sternhammar, Örebro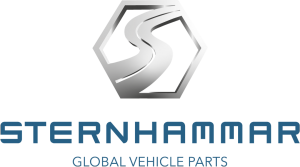 Do you often describe yourself as a salesperson who easily identifies needs and solutions? Do you thrive best when your work results in satisfied and returning customers? Then we have the job for you! Sternhammar is now seeking a Key Account Manager to the head office in Örebro. As a Key Account Manager, you will have an engaging role where you develop sustainable relationships with customers all over Sweden, especially in Central Sweden, Stockholm, Gothenburg, and Malmö.
We welcome you to a business that is in an exciting and intense phase of development!
Job Description
As a Key Account Manager at Sternhammar, you will have the opportunity to work with complex sales and find tailored solutions for the company's key customers. Furthermore, you ensure that sales progress in a positive direction and engage in assortment development work, both with the customer and the internal organisation, to create new profit-driving products and solutions.
Examples of tasks:
Prospecting new customers and maintaining existing customer relationships.
Physical and digital customer visits.
Participation in sales conferences and industry exhibitions.
Pricing and contract negotiation with customers.
Coordinating sales efforts within the internal organisation.
Strategic planning to improve the customer's and Sternhammar's results.
The role of Key Account Manager primarily involves physical visits to customers to get to know their operations and build trustful relationships.
The position entails approximately 3-4 days of travel per week. You report to the CEO.
Qualifications
To succeed in this role, you have:
Several years of work experience in key account management or other complex sales.
Proficiency in the Office suite.
Experience working in CRM systems.
Very good proficiency in both spoken and written Swedish and English.
If you have industry experience and a post-secondary education in sales, marketing, or business economics, this is meritorious but not required.
We see that you, as an applicant, are a customer-oriented salesperson with a very good ability to identify needs and solutions. You also have an analytical and strategic side, which helps you point the way forward. For you, there are no stupid questions, and the commitment you show to your customers makes you a highly appreciated collaborative partner. Your positive attitude and friendly demeanor are gladly shared with others, and you find it easy to establish new contacts. As a person, you also have a strong focus on goals and a competitive spirit, perhaps it is these qualities that make you a successful salesperson?
Information and Application
In this recruitment process, Sternhammar has chosen to collaborate with AxÖ Consulting. For questions about the recruitment process, please contact responsible recruitment consultant Anneli Wallin at email: anneli.wallin@axoconsulting.se or phone: 072-398 02 77.
All applications are treated confidentially. The last day to apply is October 1, 2023. The position may be filled before the deadline. Selection is ongoing, so do not wait with your application.
About Sternhammar
Sternhammar is a Swedish importer and manufacturer of vehicle-related components, consumables, and accessories. The company was founded in 1938 in Örebro and is today part of the Axel Johnson Group. We provide one of the industry's broadest ranges and focus on developing products under our own brands. We have over 20 employees with headquarters and warehouse in Örebro. Sternhammar is the perfect place for those who want to realize ideas together with our customers. You will come to work in a positive environment in a growing company with new brands with a focus on quality and a stable group where there are opportunities for personal development. Sterhammar is part of Business Group Transport Solutions within Axel Johnson International.