Stepping forward with the talent programme
Axel Johnson International's Talent Acceleration Programme
(TAP) is a development programme for young, future leaders
and specialists. A group-wide initiative, it includes several
learning modules that aim to empower participants in their future
development to take the next step in their careers.
Erik Appell participated in the very first TAP-programme, held in 2018–2019. Prior to TAP, he was a product manager at Sternhammar, a company within Transport Solutions. Today, he is the Managing Director of the company. TAP served as a bridge over into his new role. Erik Eklöv, Managing Director at Transport Solutions, who hired Appell says: "Erik had worked for some time in Sternhammar and wanted to develop further.
TAP was a good way to increase his overall knowledge and create a wider network within the group." Erik adds: "It has allowed me to improve many skills, such as leadership, presentation and negotiation. The breadth of topics within the programme provided a good overview and gave me a solid foundation for taking on my new position."
In his new role as a Managing Director, Erik needs to delegate more and work with different types of group dynamics – something that the leadership programme in TAP develops specifically. "TAP provided me with a good leadership model that I still use today and with a coaching approach that focuses on encouraging the group to perform," Erik says. Growing professionally is of course so much more than acquiring hard skills. "An important aspect is to meet people from different companies and countries within the group," Erik says. "It gives you a great network in the organisation, and that has been very valuable to me. In conclusion, I would say that it's the programme in its entirety that truly creates individual development and business benefit."
As a family-owned company, Axel Johnson International has a value-driven, entrepreneurial culture. With a long-term, financially stable platform as our base, we invest in talent across the group to enable our people and companies to develop, grow and thrive. We are committed to an inclusive working environment and diverse workforce that values and empowers employees of all backgrounds and experiences. Reflecting our customers and society at large makes us a more innovative and successful company. We are a curious organisation that believes in each individual's ability to learn and prosper throughout their career. By creating space for knowledge sharing and collaboration amongst our companies and business groups, we grow our business and create career possibilities for everyone. Together, we're shaping tomorrow's leaders and change-makers.
Empowering people and companies  to flourish
Impacting those who impact the future
A vital part of our people development offering is our Management Trainee Programme. On a regular basis, we offer newly graduated  students the opportunity to take part in a one year trainee programme, leading to a permanent position within the organisation. The Management Trainee Programme is a great way to bring knowledge, ambition and new perspectives to our group, while also future-proofing our business to meet the demands of a fast changing environment.
During the trainee year, our trainees get the chance to explore different projects and companies within the group, as well as take part in our Talent Acceleration Programme. After the programme, many trainees advance to managerial roles in our business groups and our companies. Since the start of the initiative, more than 40 trainees have participated in the programme. In 2022, we celebrated 10 consecutive years by inviting current and former trainees to a trainee alumni evening to gather and share experiences. We look forward to what the next 10 years will bring. Stepping forward with the talent programme Axel Johnson International's Talent Acceleration Programme (TAP) is a development programme for young, future leaders and specialists. A group-wide initiative, it includes several learning modules that aim to empower participants in their future development to take the next step in their careers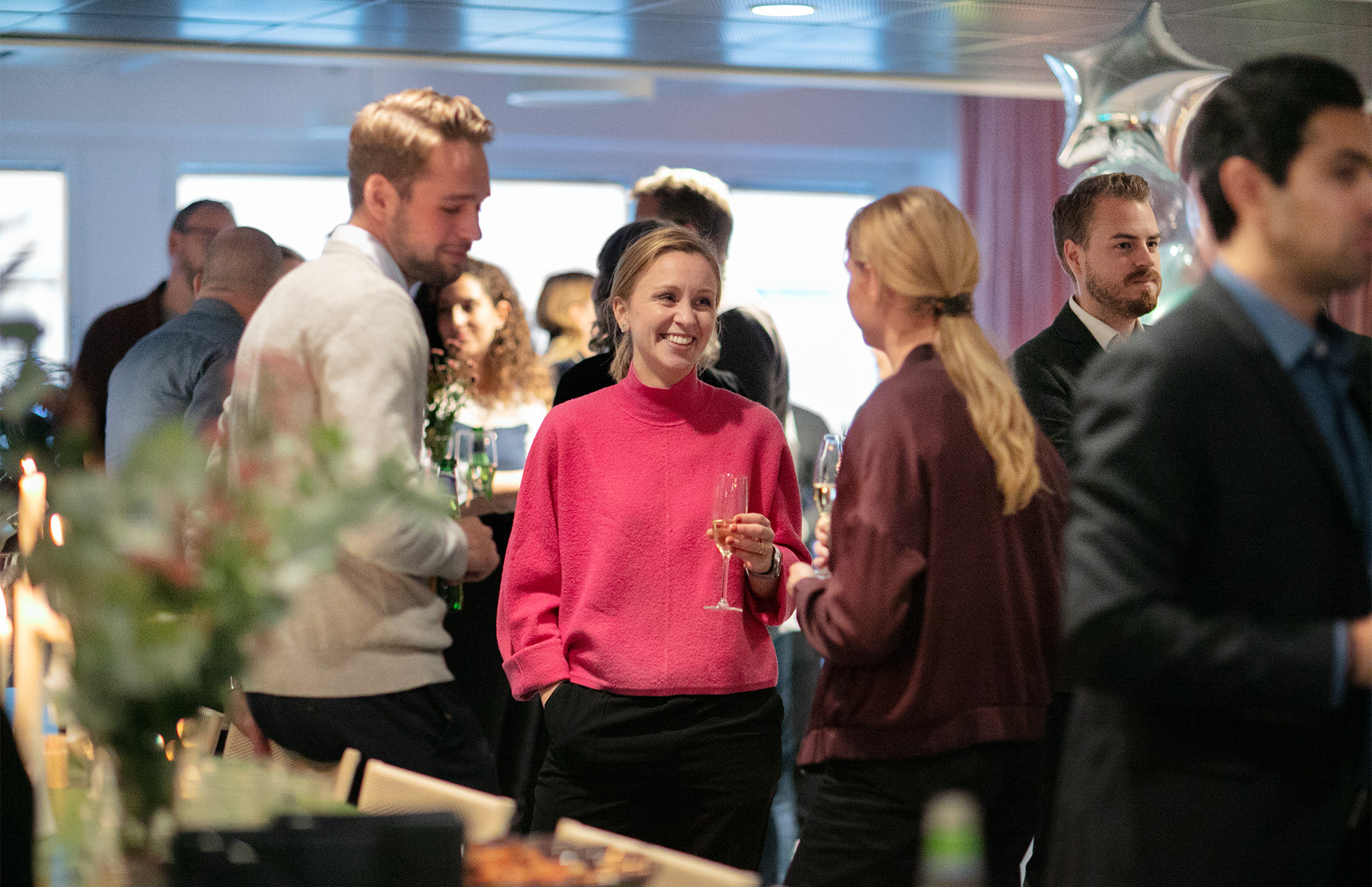 Get back to our Annual review
Download Annual review 2022