Transport Solutions serves the commercial vehicle industry with components and systems for light vehicles, heavy trucks, trailers and other vehicles. With a shared platform for knowledge, R&D, support in supply chain quality and sustainability, the business group remains independent and agile.
Reflections on 2022
During 2022 we focused on acquisitions, digitalisation, new solutions in lighting, group collaborations and, most importantly, service and secure customer deliveries. We made great efforts to keep relevant prices despite the price fluctuations. Several sustainability measures have been implemented, mainly in energy efficiency and supplier audits, and we're moving towards being more of a partner with customised solutions that make our customers' production more efficient. Currently, the performance of electrified commercial vehicles and infrastructure roll out are not keeping up with demand. Due to the lack of charging infrastructure and high costs of the vehicles, many businesses are keeping their old vehicles, or buying ones with internal combustion engines. So far, we have not been affected by the electrification of the industry, but we are well positioned to take advantage of the shift in the industry.
21
Companies
in the group
690
Employees
in the group
248
Million Euros
In annual sales
Story from group company Forankra Poland
In less than a decade Forankra Poland has transformed from a small subcontractor to Forankra in Sweden, into a leading standalone brand in its home market. Sales have jumped more than 14-fold, the company has expanded into new segments and even established its own subgroup. Here's how it succeeded.
A stellar growth journey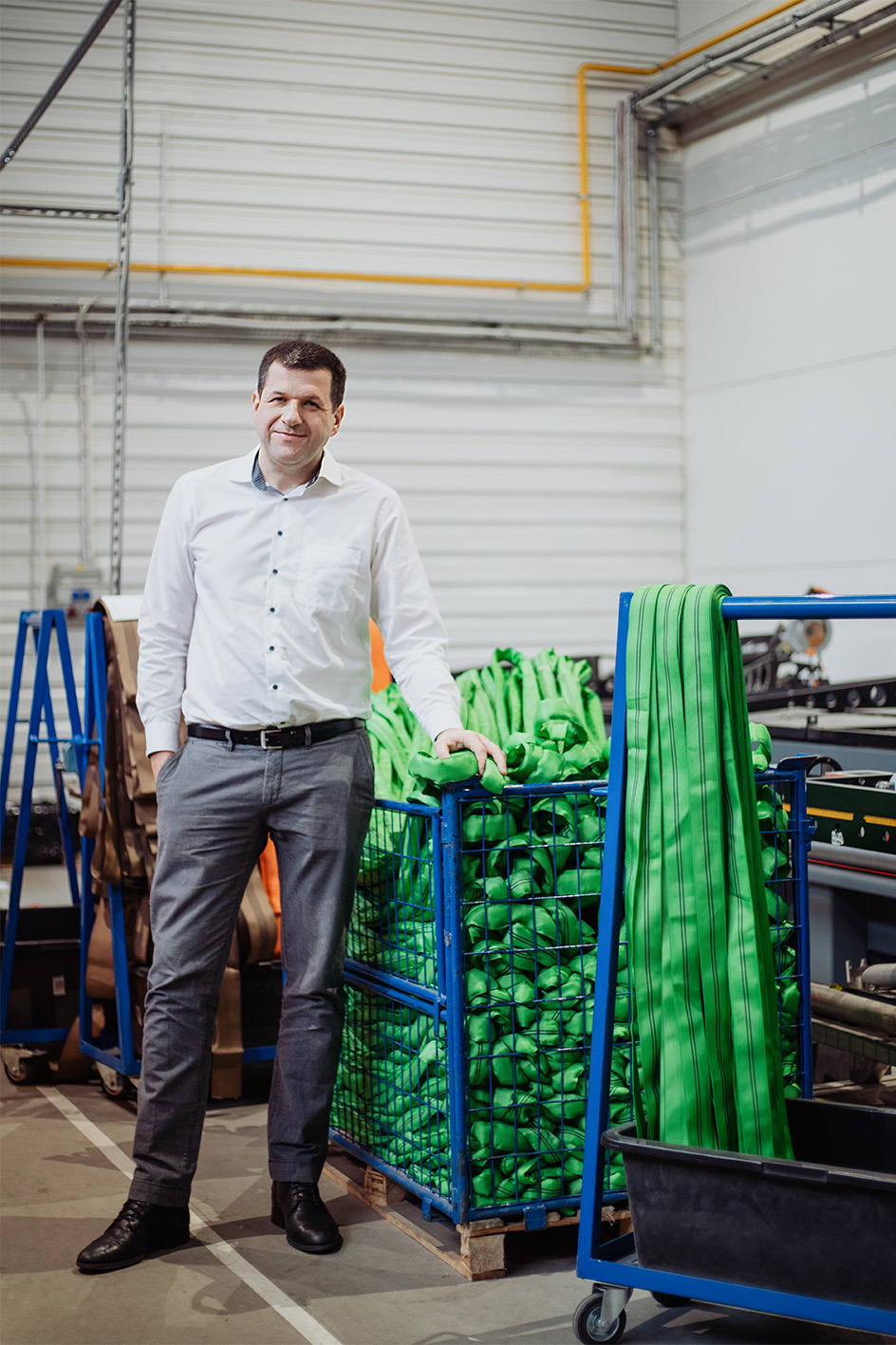 When Maciej Nowoswiecki took over as Managing Director of Forankra Poland in 2014, he spent much of his first year visiting Forankra and Certex companies in the Transport Solutions and Lifting Solutions business groups. His goal? To discover new business areas, gather best practices and create unique ways to apply these insights to Forankra Poland. "I wanted to build my knowledge of the organisation: to see how our other companies work, how they sell, what products they have and to benchmark Forankra Poland against them," Maciej says. "My desire was to build the best ideas into our own strategy. Even today, I still look out for the most valuable ideas to see how we can do something similar in Poland." Nowadays, the traffic often runs in the opposite direction. Group companies visit Maciej to understand how Forankra Poland grew into a thriving business that has doubled its workforce since 2014, moved to a new purpose-built facility in Szczecin and increased its annual sales from EUR 1 million to EUR 14 million.
The success is based on excellence in four areas. The first is to empower teams by giving them the freedom to take responsibility without constant supervision. "It's about giving people authority to get on with the job without me always looking over their shoulder," Maciej says. "Mistakes are occasionally made, but instead of adding pressure, you help them learn. That builds motivation. I wholly believe in my team, and I think they respond to that." In addition, the company always seeks to respond promptly and deliver short lead times in all aspects – from inquiries to decisions. This starts with internal communication. "Sometimes people from one desk wait two days for an answer from another room. This is wasteful from a lean manufacturing perspective, as well as from the customer's point of view. People generally don't like to wait. We're constantly seeing how we can minimise response times." Maciej says.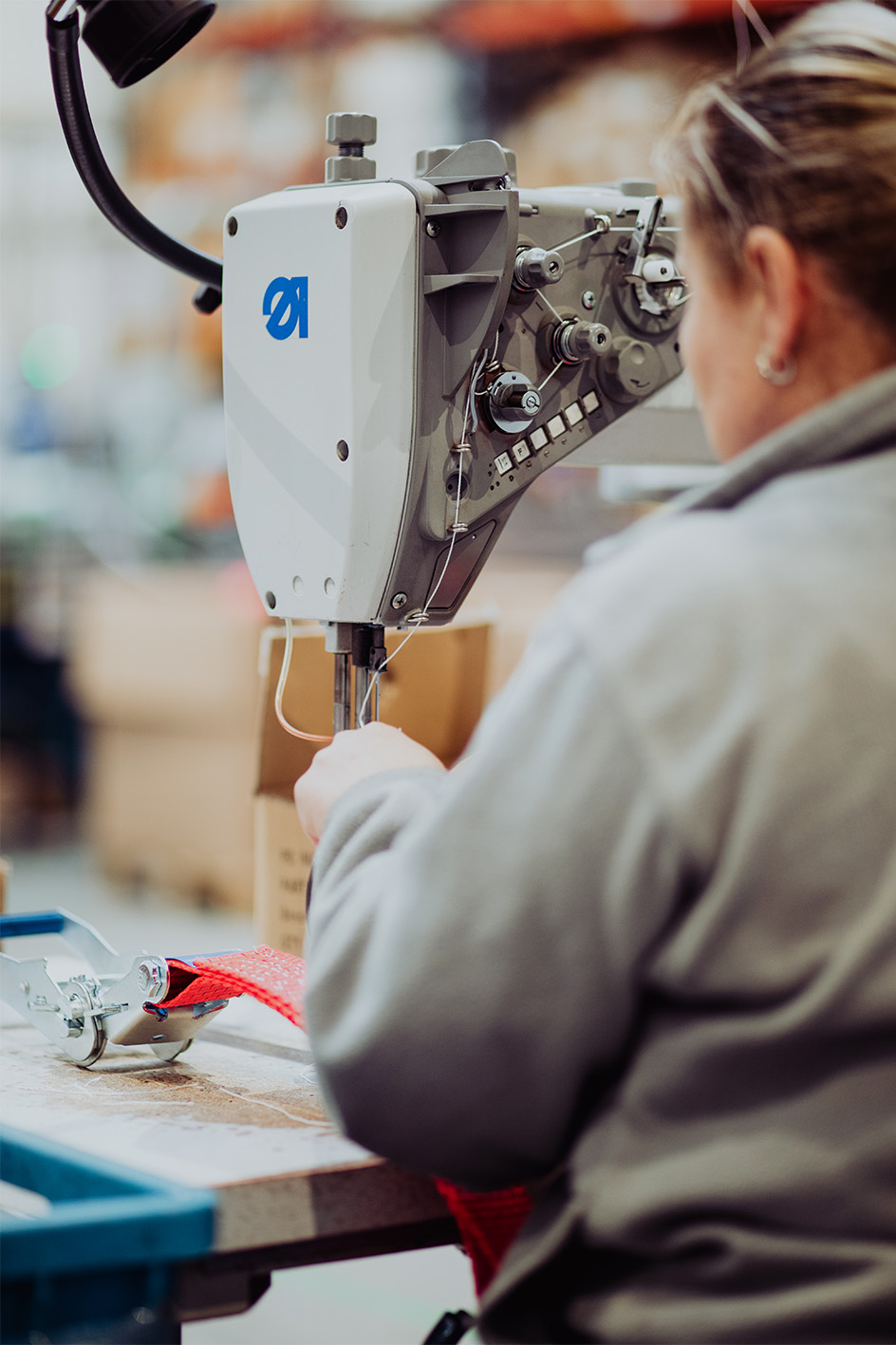 Forankara Poland is also committed to high levels of flexibility in meeting customer needs and in exploiting market opportunities. A few years ago, Maciej and his team were evaluating ways to enhance profitability when they saw an opportunity to broaden the business base by expanding beyond Transport Solutions and into Lifting Solutions. "We saw that margins were higher in the lifting sector than for selling lashing straps, which was our main product in Poland and a very price-driven business," he says. "So, we looked at how to enter Lifting Solutions. We started off with distributors and by importing lifting products. We also manufactured more lifting slings and began buying lifting equipment from our group colleagues."
As the business grew, Forankra Poland acquired a specialist lifting company in Włocławek in 2019 that has since opened two new branches. Today they form a Polish Lifting Solutions subgroup under the Certex brand. This is a unique set-up for Axel Johnson International, and one that Maciej believes will give the group more value than having two separate businesses under different managements with similar pursuits in related areas. "Here in Poland, we are one company with shared resources for administration, human resources, operations and marketing. Only sales is separate," he says. "The sub-group structure means that we stand in the market with two legs. It's a slightly different approach, but so far it's been very successful. Both companies are growing and doing well. We are certain that we will expand the concept to other Eastern European markets."