The industrial sector is undergoing a transformation towards Industry 4.0, where attractive underlying global trends pave the way for our Industrial Automation business group. The way we build and deliver products and services fuelling our economies, are changing rapidly. Companies are bringing back production to Europe to shorten delivery times and increase control of the supply chain. To remain competitive, factories need to be faster, more reliable, safer and cost-efficient. As a result, the European manufacturing industry is requesting more automated solutions, which sets the foundation for industrial automation being the cornerstone for success. 
Axel Johnson International has the ambition to build a European-based cluster of strong and complementary companies within automation with a high global reach. We aim for strategic acquisitions in new market segments and locations, targeting companies with sustainable business models offering own technologies, products and brands. Our aim is to grow within our three identified main market segments, including i) Intralogistics, ii) Food Processing Automation and iii) Automation Components. We are looking for companies striving to be a part of a larger group to share knowledge, common customer needs and growth opportunities. The companies should be in tune with our values, have a solid track record and strong market position within core market segments. We look for companies and owners that wish to join us in our accelerated growth journey to become a leading automation group of independent yet collaborative companies.  Currently, Industrial Automation consists of the companies OCS and Caldan Conveyor, employing around 200 people with annual sales of around EUR 40 million with representation in eight countries.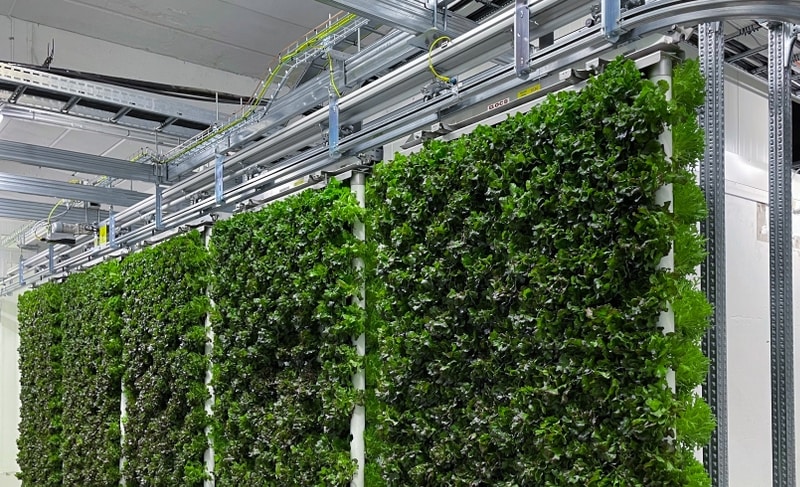 OCS is our Swedish-based company offering a complete range of internal transport systems with overhead and floor conveyors for production processes and storage systems. Their unique concept of high quality and modern patented friction-based technology is both noise-free and clean, while enabling buffering functionality and different speeds across the line. Today, OCS has own sales teams located in Sweden, Germany, and Czech Republic, with external licensees offering the solutions in China and the US. So far, more than 500 installations in over 35 countries have been installed. 
 Caldan is our Danish-based company offering tailored overhead conveyor solutions and complementary products such as floor conveyors for painting and surface treatment. Value is added to the customers through extensive in-house competence, years of industry experience and an impressive track-record of delivering projects of all sizes to high-profile customers. Caldan has a strong worldwide reach through local sales and project management teams in Denmark, Germany, UK, China and India, together with distributors in selected global markets. Currently, more than 4500 systems are installed around the world. 
Want to be a part of our ambitious acceleration journey by joining our group? Contact us for an initial meeting and a first step towards becoming a part of Industrial Automation and Axel Johnson International.