Condition monitoring
The term Internet of Things (IoT) has been around for a few decades, and numerous exciting applications have bee discussed and predicted. However, monitoring complex industrial processes has long been a luxury limited to large process industries. In recent years, as electronics and communication devices have become cheaper and cloud computing readily available, a breakthrough has occurred; multiple connectivity solutions have been developed and are increasingly in demand. Suddenly, Condition monitoring is a reality for smaller industries and less complex, yet critical processes as well.
Most companies have critical processes where unplanned stops quickly become exceedingly costly. Troubleshooting and repairs are time-consuming, and broken components can be difficult to replace. Continuously monitoring processes and equipment to enable preventive, smart maintenance, reduces the risk of unplanned downtime as failures can be detected early on. The technical lifetime of equipment and produc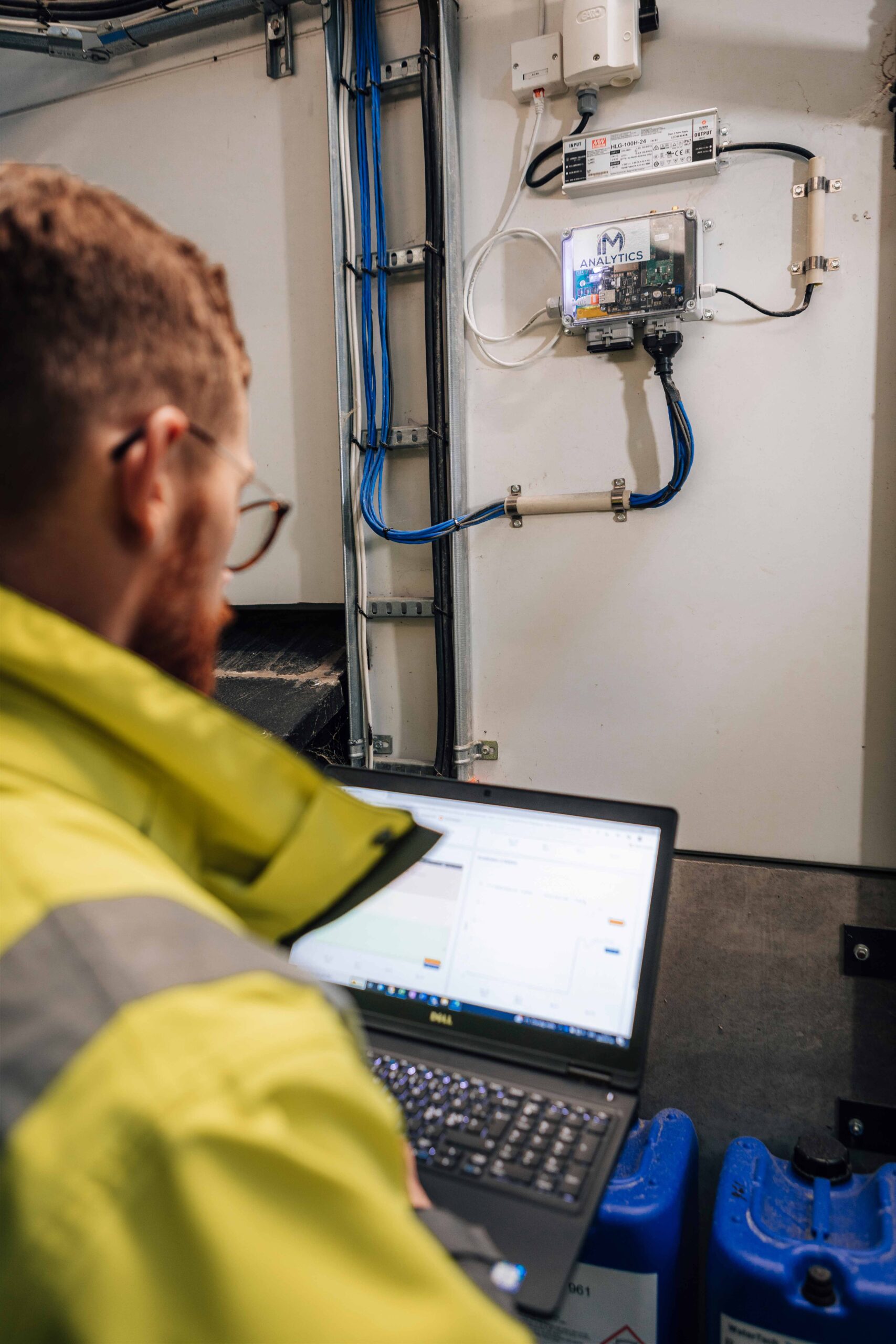 tion efficiency increase and provide opportunities for energy efficiency and improved performance. From a financial and sustainability perspective, it really is a game changer.
Today, across Axel Johnson International's business groups, condition monitoring solutions that measure vibrations, heat, noise and oil quality to assess the status of rotating equipment have been used in many different applications. We can examine steel wire ropes online to discover defects that affect safety in lifting applications, or monitor an entire driveline on an off-road vehicle to optimize design and performance, and  have digital control systems that monitor complete automated overhead conveyor systems.
Our journey with condition monitoring took off with a company within business group Power Transmission Solutions: Sverull, a Swedish component distributor and technical service provider, operating in the Swedish market as an authorised distributor of SKF products. Initially, vibration data was collected using SKF Microlog, a handheld device used around a plant to measure the performance of different machines. The solution significantly decreased the number of unplanned stops for factories, but it was difficult to scale up, requiring qualified technicians to measure and interpret the result.
IMAnalytics, launched in 2022, is an online, easy-to-use condition monitoring system that enables predictive maintenance in order to maximise machine health and optimise maintenance to avoid unplanned downtime in machines and processes. Newly acquired Italian group GMM is adopting IMAnalytics as a complement to its existing condition monitoring service, where they also repair components and have an exchange system of remanufactured parts for customers in the ceramic industry. In other areas of condition monitoring, RopeWatcher, developed by Lifting Solutions' Turin-based company AMC, is a specialised device for magnetic control of steel wire ropes used in industrial applications such as cableways, lifts, cranes and bridges. Fluid Handling Solutions (AxFlow) also offers a condition monitoring solution for pumps called, Sensortech. In a cloud based wireless system, sensors monitor and evaluate pump conditionsremotely
by recording vibrations.
Condition monitoring, and in particular on-line solutions, give an opportunity to develop long-term customer relationships around preventive maintenance, process development and application insight. Through condition monitoring, the customer interface widens, providing new insights and often developing stronger relationships. With a better understanding of processes and equipment Axel Johnson International can position ourselves as technical specialists and advisors, as well as a supplier of components and spare parts. It also gives opportunities for more circular business models where we can repair, or even remanufacture components. Society is increasingly shifting toward a sustainable future in which we need to be more energy- and resource efficient. We believe IoT and condition monitoring will play important roles in this development. Axel Johnson International will continue to invest in new technologies and make add-on acquisitions with relevant service offerings to support our customers in their endeavors towards a smarter future.