Unlocking the potential of rental
Renting or leasing, rather than owning, products has a proven record of disrupting industries ranging from tools and construction equipment, to mining and healthcare. Lifting Solutions is gearing up to unlock this potential as it prepares to develop a scalable rental model that can be rolled out across the business group. The story began a couple of years ago, when Lifting Solutions started exploring options for adding rental services to its lift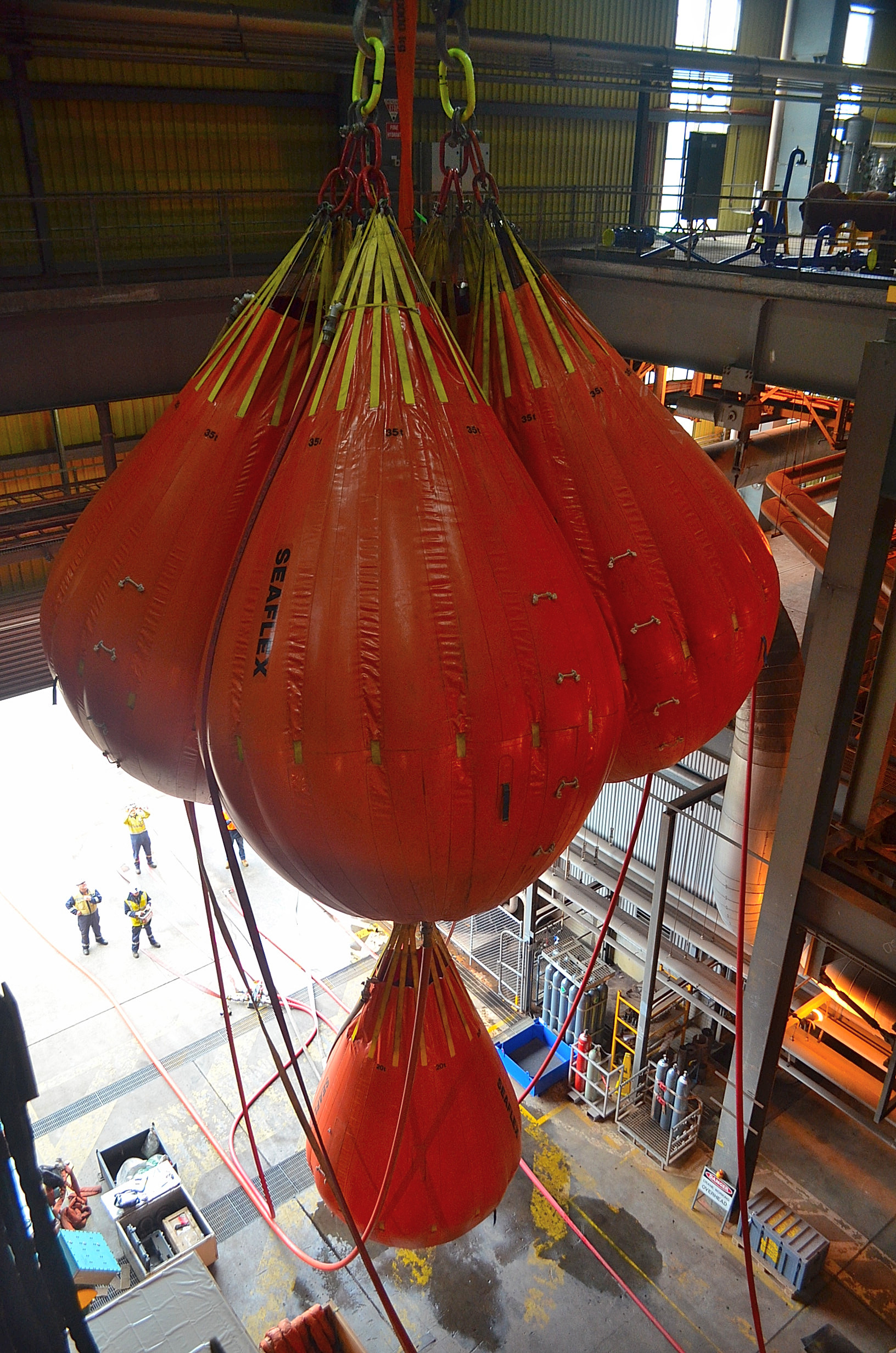 ing equipment portfolio. In 2021, an opportunity arose to acquire Lifting Gear UK, a leading provider in Europe's most mature rental market for lifting solutions. In 2022, the addition of Melbourne-based lifting and rigging equipment rental provider Dynamic Rigging Hire Pty expanded the footprint to Australia.
The lifting equipment rental market has several advantages. First of all, from the customers' point of view, "Instead of selling an item to a customer that stores it and uses it occasionally, we can keep the product, maintain and inspect it, and then rent it out to users as and when they need it," explains Claes Fredlund, Regional Director, North Sea, Southern Europe & Asia-Pacific at Lifting Solutions. "That's good for the customer, good for us and also more sustainable because it maximises the product's lifetime value." Secondly, financial advantages. Put simply, renting out lifting equipment to multiple users over time is more profitable than selling it to a single buyer. The third factor is the current economic climate, with increased energy prices and a looming recession. According to Fredlund, macroeconomic factors, such as rising interest rates, further increase the attraction of rentals. "Historically, rental companies are more stable than pure distributors over the business cycle," he says. "High interest rates can deter customers from borrowing money to buy new equipment. But if they rent the equipment instead, the costs
are more manageable." A fourth – and strategically important – factor is sustainability. Rented equipment tends to be used more intensively than purchased equivalents, which promotes resource efficiency. The rental company also has a clearer motive to ensure that the products last for as long as possible, helping to reduce the use of raw materials.
"We want to drive the sustainability transformation in our industry," Fredlund says. " Our vision is to set the standard for a more sustainable future, and part of that is to develop more circular business models. That's why we want to expand our rental footprint, as well as introduce rental as an option for customers who are more inclined to purchase rather than rent." To achieve this, Fredlund and Andrew Harrison, Managing Director of Lifting Gear UK, have developed a user-friendly handbook that guides Lifting Solutions companies through the process of branching out into rentals. The ambition is to embed rental offerings among a majority of the business group's 23 companies. "A lot of our companies see the potential and higher profitability of the rental business model but may feel unsure about how to take the first step," Fredlund says. "Maybe they don't know how to price it, what assortment to offer, or how to approach the market. The rental handbook is there to help them."
For lifting solutions companies, rentals present a chance to go deeper into established markets, as well as to tap into new ones. Initially,
the focus will be on trialling the rental model in a handful of countries including Sweden, Denmark, Germany and possibly the Netherlands, before rolling it out more broadly across the business group. Fredlund sees opportunities in established markets, such as the offshore industry, where structural changes are driving an increased interest amongst wind farm operators to rent lifting equipment. "What we see is that a lot of third-party companies are now running wind farms and that many will not have the finance to buy replacement and maintenance products," he says. "Rental is gradually making headway there, and we see great potential for expanding our offering in that sector."
" Our vision is to set the standard for
a more sustainable future, and part
of that is to develop more circular
business models."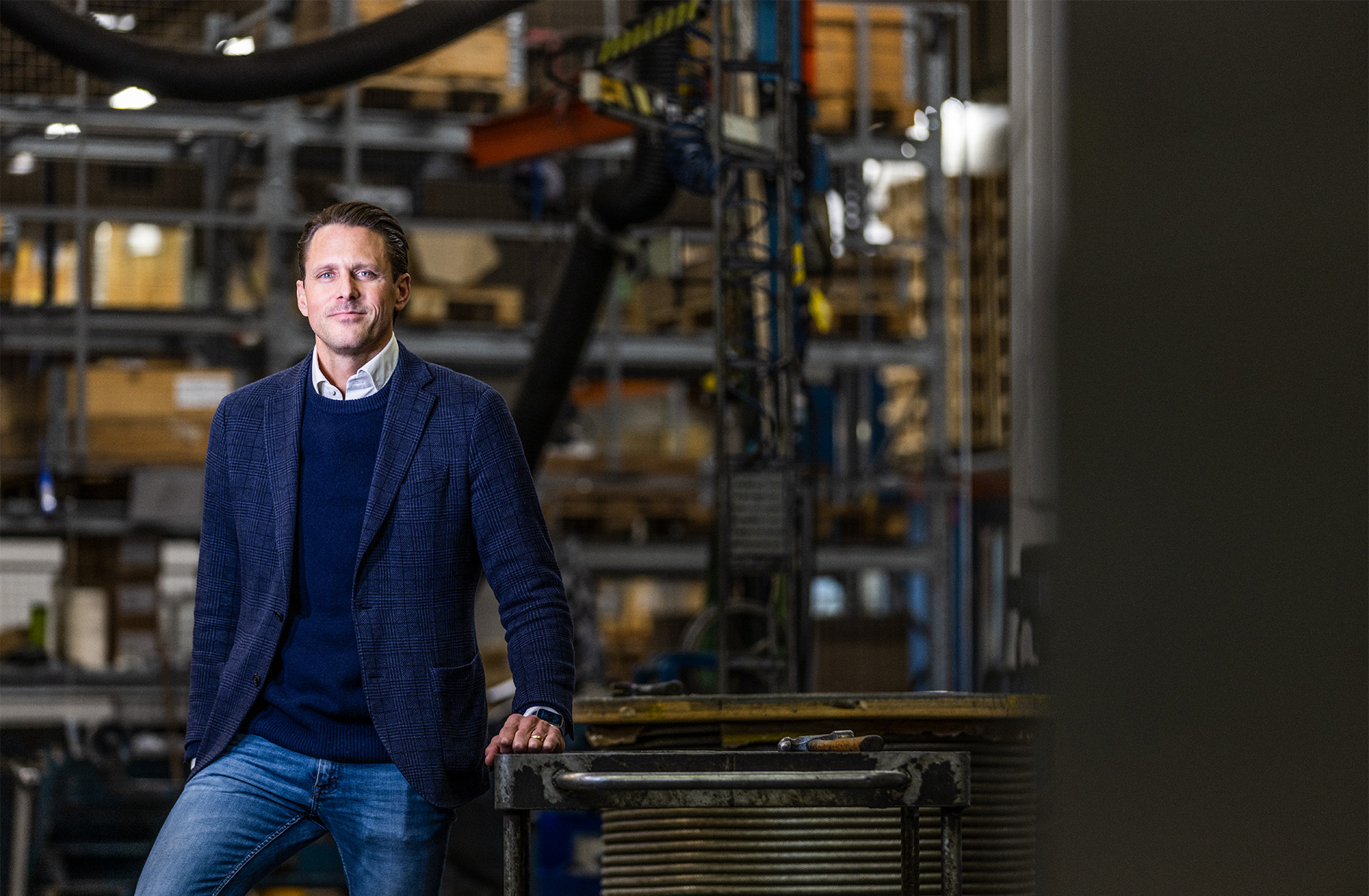 Claes Fredlund, Regional Director, North Sea, Southern Europe & Asia-Pacific at Lifting Solutions